About African Sales Company – SSA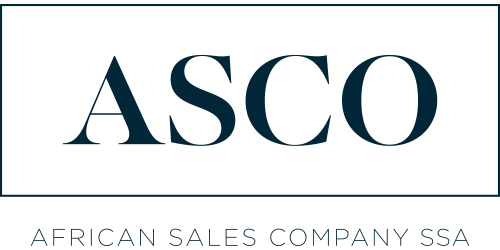 Principal Suppliers represented by African Sales Company – SSA
African Sales Company – SSA develops our distribution expansion further into Africa and represents the interests of Principal Suppliers in selected Sub-Saharan Africa markets, which includes Angola, Mozambique, Zambia and Zimbabwe.
We ensure that the brands which we represent achieve maximum success in the selected Sub-Saharan African markets, expanding their footprint into new international territories.
Elizabeth Arden
Miss Elizabeth Arden established the American beauty industry a century ago. Elizabeth Arden's fundamental belief was that beauty should not be a veneer of makeup, but an intelligent cooperation between science and nature in order to develop a woman's finest natural assets.
Mäurer & Wirtz
Mäurer & Wirtzis a dynamic company with a rich heritage; over 160 years of experience in making fine perfumes defines their style and it is the motivation that drives their future-oriented business activities. Their dedication to their vision allows them to guide their brands to success in national and international markets.
Learn More
Puig
Puig is a third-generation family-owned fashion and fragrance business based in Barcelona. The strength of Puig lies in its ability to build brands, to shape the image of brands through fashion, and to translate that same image into the world of fragrance through storytelling and product excellence.
Learn More
Revlon
Revlon, founded in 1932, by Charles Revson and his brother Joseph, along with a chemist, Charles Lachman, is a global colour cosmetics, hair color, beauty tools, fragrances, skincare, anti-perspirant/deodorants and beauty care products company whose vision is glamour, excitement and innovation through high-quality products at affordable prices.
Richemont
Richemont is a Switzerland-based luxury goods holding company founded in 1988 by South African businessman Johann Rupert. The company's luxury interests encompass several of the most prestigious names in the luxury industry, including Cartier.
Learn More
Uriage
Uriage is one of the leading dermo-cosmetic brands on the international market. Since its creation in 1992, the Uriage brand has been meeting the needs of sensitive skin thanks to its internationally renowned dermatological expertise.
Learn More