The Zino Davidoff Group is a Swiss-based family business that manufactures exclusive watches, writing instruments and leather goods for a sophisticated clientele in addition to prestige fragrances, eyewear, cognac and café.
Zino Davidoff (1906 – 1994), explored the world for inspiration, always in quest for superior quality. He was an artisan of a happy life, enjoying the simple pleasures life offers and sharing them with friends. Today, the Davidoff brand resonates throughout the globe as one of the ultimate touchstones for exclusivity.
Since the launch of the first fragrance in 1984, the brand has become one of the most iconic perfume brands, including a worldwide bestseller for more than 25 years: the legendary Davidoff Cool Water, the first fragrance for men to pioneer the freshness territory.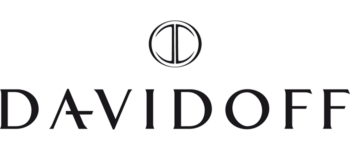 Available product categories
 Fragrances