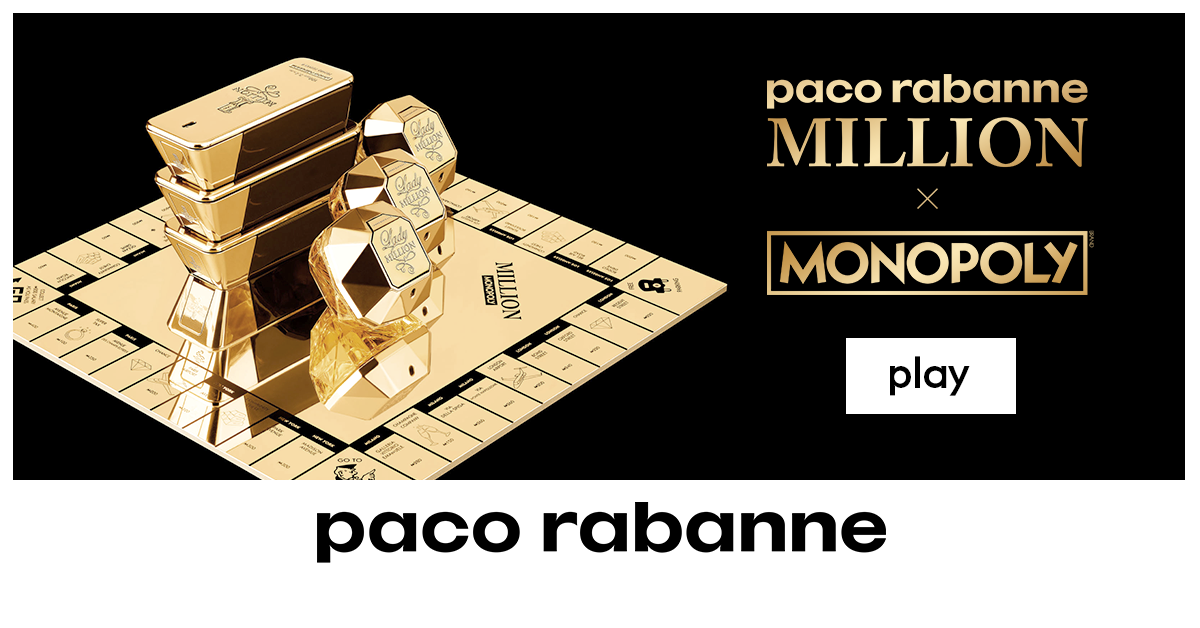 New fantasy for a new life?
In May 2017, 1 Million and Lady Million are back in the game with collectors' editions. A unprecedented encounter between the world's most captivating game and perfumery's most iconic couple. A fantasy wrapped up in gold, dice and diamonds. Get ready for a thriller!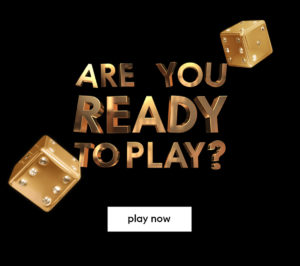 1 Million Eau de Toilette
When the notorious gold-bar bottle gets together with the legendary game, you can expect endless fun. Introducing 1 MILLION MONOPOLY Collector's Edition.1 Million gambles, with flamboyant gold bars, it's time for the big spenders. Roll the dice. Buy Park Avenue? Tempting. The Caviar Company. Good choice!
Lady Million Eau de Parfum 
When the most dazzling diamond bottle gets together with the legendary game, it's LADY MILLION MONOPOLY Collector's Edition. Lady Million takes a gamble: diamonds galore, a sparkling bottle. Roll the dice … Buy Sunset boulevard? Appealing. The Champagne Company? Good idea…