black|Up Cosmetics is the first upscale beauty brand dedicated to women of colour. The Paris-based line is known for its range of professional-quality makeup that is developed by women of colour and answers the specific needs of darker skin tones.
black|Up develops a true expertise answering darker complexion's specific needs and offers products that pair professional quality and pleasure of use. Thanks to its unique offer, black|Up has become a key player in the makeup world that seduces black and mixed women as much as all the makeup addicts of the planet.
Free and modern, the black|Up woman is a beauty who is proud of her roots and absolutely anchored in her era. Stylish and triumphant, she is a symbol of elegance accepting who she is, and cultivating her beauty as well as her personality.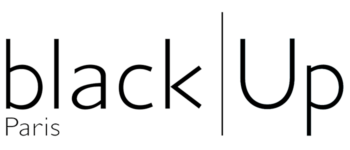 Available product categories
 Fragrances
 Makeup
 Skincare