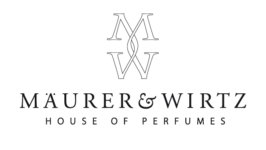 Mäurer & Wirtz is a dynamic company with a rich heritage; over 160 years of experience in making fine perfumes defines their style and it is the motivation that drives their future-oriented business activities. Their dedication to their vision allows them to guide their brands to success in national and international markets.
The sensuous fragrance of a perfume or the refreshing splash of an Eau de Cologne – at Mäurer & Wirtz they help to add a touch of pleasurable luxury to your day.
For over 160 years Mäurer & Wirtz have been acclaimed and sought-after experts for fine fragrances and body care products. They are deeply passionate about the brands they create and their entire expertise is focused on making them truly unique – from the actual fragrance to product design and successful marketing on national and international markets. They know their potential, and they make it work to ensure enduring success.
Perfume creativity and an unerring instinct for trends makes Mäurer & Wirtz a strong partner in 140 markets worldwide. In everything they do, they are driven by a will of success – and a deep love of perfume.