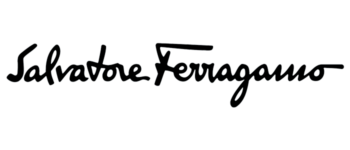 Ferragamo Parfums is part of the Salvatore Ferragamo Group, one of the major players in the luxury goods industry. The company manages and supervises each phase of the creation of fragrances, from product development to distribution.
Attention to authenticity and exclusivity, through style, creativity and innovation and combined with quality and craftsmanship, are the values that have always distinguished the Salvatore Ferragamo Group's products as well as each olfactive proposal. The fragrances are all made in Italy.
Born in 1898 in Bonito, a small village 100 kilometers from Naples, as a child, Salvatore showed a great passion for shoes. In the early Twenties he moved to Santa Barbara, California, where he opened a shoemaking and repair shop. In 1923 he opened the 'Hollywood Boot Shop', which marked the start of his career as 'shoemaker to the stars'. Later in 1927 Ferragamo decided to return to his native Italy and chose to settle in Florence.
Despite the great economic crisis of 1929 that forced the company to close, Ferragamo did not lose heart. In 1938 his successful creations enabled him to pay the first installment for the purchase of all of Palazzo Spini Feroni, which has been the company's headquarters ever since. After the war, Salvatore Ferragamo's shoes came to be known around the world as a symbol of Italy's return to life, design and production.
When Salvatore Ferragamo died in 1960 he had achieved his lifelong dream: he had designed and made the most beautiful shoes in the world. He left it to his family to carry on and fulfill another dream that he had nurtured in his final years: transforming Ferragamo into a great fashion brand.