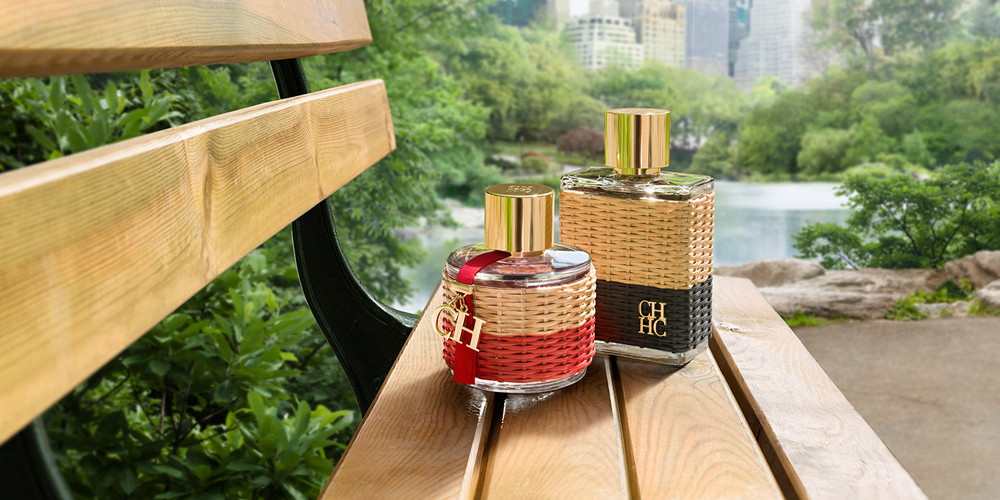 Elegant Seduction in the Heart of the City
CH Central Park, a limited edition of the signature CH classic fragrances, available in masculine and feminine versions in 2016.
Carolina Herrera CH unveils a new fragrance and the next chapter of an alluring story of seduction in New York.
A legendary location in the heart of New York's Upper East Side and the place where incredible stories happen is the inspiration for the new fragrance from CH.
New York's Central Park is where magic takes place, a green oasis in the city of dreams where our CH couple escapes to live the next chapter of their love story. A story of elegant seduction, impeccable style and an effortless uptown attitude, where life is full of carefree moments and unexpected encounters.
Springtime in New York. A brief glimpse amidst the golden leaves of Central Park. The first thing he sees is her red dress. Memories of their night before rush back to him, passions awaken. Their eyes meet, a smile plays upon her lips. He touches her arm, an electric connection. They join arms and walk towards his favourite spot, a hidden corner among the trees. Their story continues.
CH Central Park is a new Limited Edition from CH Carolina Herrera that celebrates the values of the CH universe. A window on an Uptown lifestyle lived with carefree joy and effortless luxury.
CH Central Park and CH Men Central Park, two fragrances that blend sensuality and style, exploring the elegant intensity of the CH lifestyle.
For him, the vivacity of pure ginger tea meets the spicy vibrancy of black cardamom, immersed in the sensual opulence of cedarwood. For her, fruits, flowers and woods mix to create a captivating and timeless fragrance. Warm notes of jasmine meet captivating tuberose and rich notes of orange blossom absolute.
For CH Central Park, the CH bottle is dressed with an artisan rattan cover painted in black for him and red for her. An elegant and tactile design that speaks of inherent luxury and brings to mind carefree moments spent in Central Park. New golden CH charms adorn the bottle, an iconic logo that instantly evokes the sensations of upbeat elegance that defines the CH lifestyle.
The packaging continues the elegant story with a handmade-texture finish in beige stamped with the CH logo in gold on a black or red background. Timeless, elegant and fascinating, like the CH story.
CH Central Park, a new fragrance from CH and the next chapter of a passionate story, will be available in selected stores for a limited time only; Edgars, Foschini, Red Square, Stuttafords and Clicks from 25 April 2016.