NOIR INTERDIT
LASH EXTENSION EFFECT MASCARA
A 90° BRUSH… THAT BENDS TO YOUR EVERY WHIM. IN ITS TYPICAL AVANT-GARDE FASHION, GIVENCHY HAS INVENTED A UNIQUE MAKE UP APPLICATION TECHNIQUE USING A MASCARA BRUSH THAT FEATURES A WAND THAT CAN BE BENT TO A 90° ANGLE.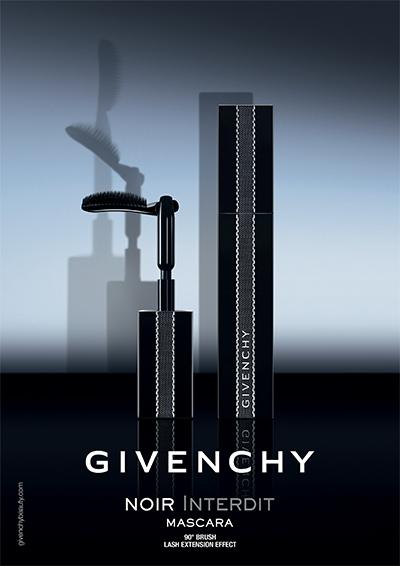 An innovative 90° bendable brush inspired by Givenchy's backstage shows is coupled to a unique stretching formula to create the ultimate lash extension effect without compromising your lashes and customized volume. 
Intensely lengthen, volumized & defined lashes!