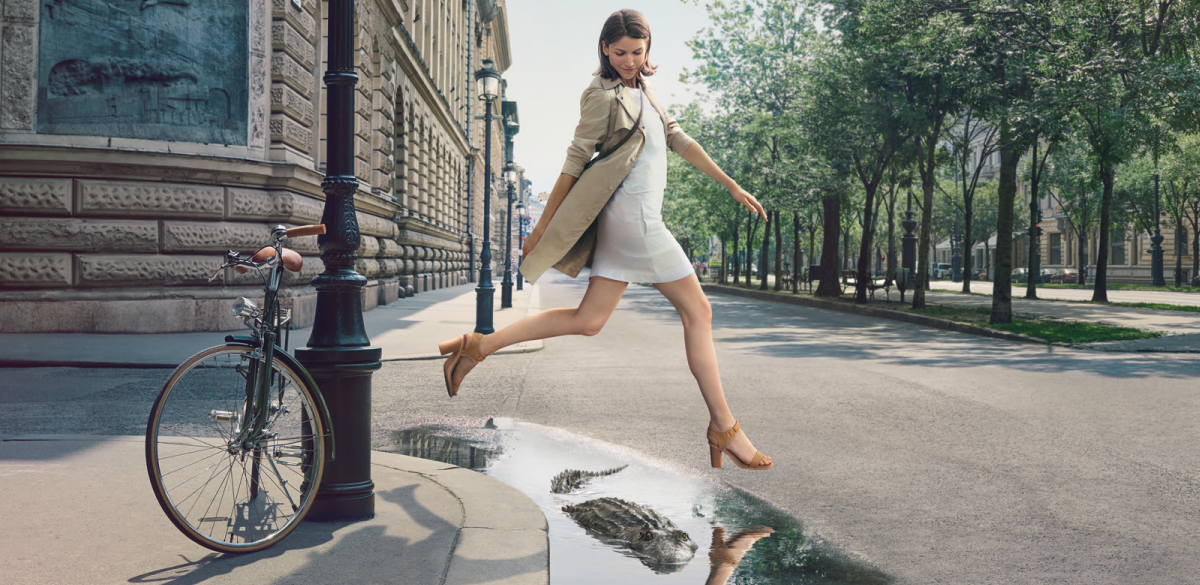 LACOSTE POUR FEMME Eau de Parfum Légère
Inspired by a timeless and graceful woman, the classic fragrance of LACOSTE POUR FEMME join perfect style with playful elegance.
The LACOSTE POUR FEMME woman embraces life with enthusiasm and grace.
The scent's olfactive journey continues with a new fresh and contemporary spirit: LACOSTE POUR FEMME Eau de Parfum Légère. A fragrance for those who possess timeless innate flair and confidence, now complemented by a hint of daring and joie de vivre, enchanting all those around her.
Introducing a contemporary interpretation on the iconic LACOSTE POUR FEMME,
LACOSTE POUR FEMME Eau de Parfum Légère
MODERN ESSENCE: THE FRAGRANCE
To create a modern essence, LACOSTE POUR FEMME'S original olfactory narrative is reimagined. Infusing luminosity into the classic scent, LACOSTE POUR FEMME Eau de Parfum Légère features sparkling florals that round off with an intimate velvet signature. The new scent radiates with bright citric notes, encapsulating the attitude of the contemporary LACOSTE woman.
Fresh and luminous top notes create a vibrant feminine mood, allowing the pure and elegant heart note of Jasmine Petals to truly shine, enhancing the lightness and freshness of the composition for a modern-day charm.
The velvety and sensual base of the scent remains identical to the classic original: Himalayan Cedarwood, Sandalwood and Velvety Musk Accord are interlaced in a sophisticated texture with a well-rounded intensity.
BOTTLED IN ELEGANCE: THE FLACON
Graceful and slender, the gently curved glass bottle – featuring the original
feminine design and sinuous lines from LACOSTE POUR FEMME –  embodies the woman it is created for. A statement in sophistication, LACOSTE POUR FEMME Eau de Parfum Légère's luminescent flacon is frosted in pearl-white glass to emphasize the modern flair of the Eau Fraiche character.
BEAUTIFULLY UNEXPECTED: THE CAMPAIGN
A snapshot of playful elegance, the campaign features the LACOSTE POUR FEMME Eau de Parfum Légère woman in her stride. On a picturesque street, her character is captured in an adventurous moment with herself. Gracefully striding over a pool of water where a crocodile languidly glides through the water; the image is a perfect snapshot of her personality. She is the perfect fusion of confidence, youthful exuberance, and sophistication: a truly contemporary LACOSTE woman. She finds beauty in unexpected places; joy in life's surprises, and lives every day with verve. The vision evokes the new scent's essence where an unexpected moment is lived with a modern feminine spirit.
Lacoste Pour Femme will be on counter in South Africa on the 8th May 2017