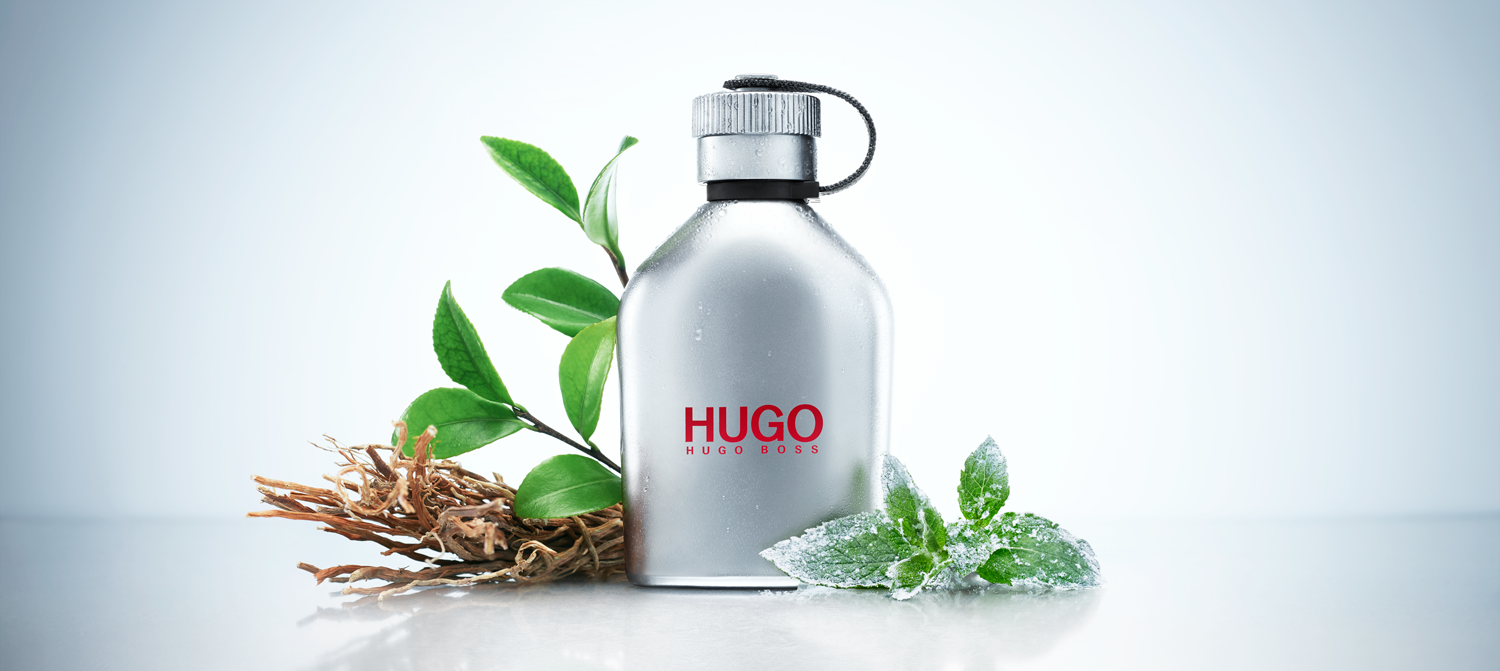 EMBRACE THE FRESH POTENTIAL OF EVERY DAY WITH NEW HUGO ICED
Inspired by the legacy of HUGO Man– an iconic fragrance for a generation of trailblazers who aspire to live their dreams – HUGO introduces HUGO ICED: a powerful new fragrance set to encourage millennials to embrace the fresh potential of every day. A unique blend of invigorating icy ingredients, HUGO ICED comprises the ultimate fusion to empower the wearer to take on the adventures of a daring and expanding world. It creates unlimited opportunities for inspiring and life-changing experiences, whilst evoking the uniquely bold and irreverent nature of HUGO.
Step 1: Invigorating energy to seize the fresh potential of every day
Setting the benchmark high for a fulfilling day, HUGO ICED opens with bracing top notes of invigorating iced mint which explode in a cool, cutting-edge fusion of daring freshness to awaken and energize the body and spirit. This clean, crisp note propels the mind into a sharp sense of focus and determination, inciting courage and strength to tackle the challenges ahead, and embrace every opportunity.
Step 2: Daring freshness to inspire confidence
A dynamic, multi-layered scent that continues to inspire confidence as it develops, it's revitalising top notes interact with an innovative heart of wild tea – a potent and exotic ingredient that embodies an ice-cold earthy frozen effect and a playful juxtaposition of vibrant juniper alongside sub-zero bitter orange. Irresistibly lively, this abundantly fresh accord evokes millennial intrepidness, delivering an additional boost of confidence to fuel the HUGO Man's non-conformist nature.
Step 3: Confident masculinity to take a leap of faith
An inherently masculine note of wild vetiver is brought to the fore in the deep and intense base, enhancing the cool effect and resulting in an uplifting feeling of calm. This tenacious and transformative ingredient anchors the energetic scent to create an unforgettably fresh and enterprising fragrance legacy.  Every spray gives a powerful boost of confidence that stops the wearer in their tracks and tells them today is the day, go for it:  #YourTimeIsNow
Captured in a new icy, metallic version of HUGO's iconic flask-shaped flacon – strong enough to enclose the potent fusion of cool and crisp ingredients within – HUGO ICED offers a source of invigorating energy, daring freshness and a boost of confidence when its needed most. A vivacious and stimulating new fragrance for an increasingly fast-paced world, it offers a generation of trailblazers and urban explorers an exhilarating new sensory experience that evokes the true essence of HUGO.
Top note: Iced Mint | Heart note: Wild Tea | Base note: Vetiver