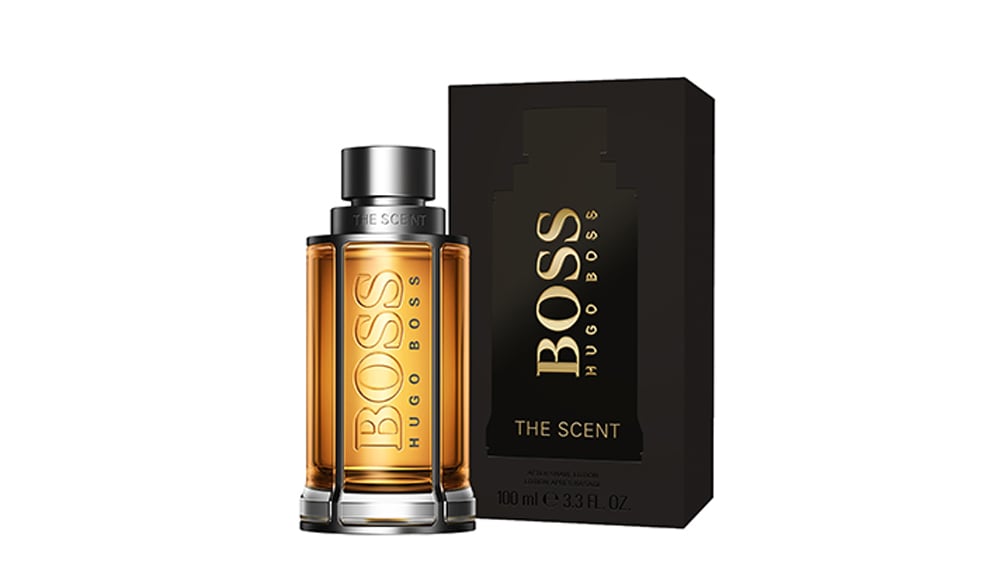 Reawaken the Senses with 'Boss The Scent'
Seduction has become too easy, too available in our post-modern world: instant visual gratification obtainable without any effort.
HUGO BOSS believes in a different type of seduction. Slow, steady, tense with anticipation, the BOSS way of seduction is an art, which finds a perfect balance between confidence and nonchalance. Tapping into what women really want, it is a masterful orchestration of all the senses. It lasts and is not easily forgotten.
The BOSS man has a presence that delivers seduction in his own unique way. He knows that a whisper can be louder than a shout. Seduction as he plays it is slow, passionate, refined – an experience to be savoured and returned to time after time; engaging all five senses rather than merely one.
The SCENT, the new fragrance, reveals a different aspect to the BOSS man. It pays tribute to his personal rather than professional achievements. This is a man whose success has always proved seductive. It is evident in the way he carries himself, the cut of his suit, and his self-assured charisma. Now he can discover these qualities in his scent. This distinctive statement about seductiveness m arks the brand's new major fragrance, taking it into the territory of emotional rather than intellectual intelligence.
The Fragrance
BOSS Parfums believes in seduction that invades the mind to leave an enduring mark.
The fragrance that creates this impact is utterly unique. BOSS THE SCENT boasts an exclusive ingredient from Africa: the aphrodisiac Maninka fruit, evocative of passion fruit and rum. However, the Maninka also evokes something deeper and more profound: the tug of desire and the pull of memory. Set on a virile leather base, its effect is potent, original, never to be forgotten.
Top note: spicy ginger makes a spirited and beguiling first impression.
Heart note: the rousing Maninka fruit fuses with lavender to swathe the skin in sensuality.
Base note: an intense, burnished leather, lingering like memory, conveys pure, magnetic masculinity.
And, of course, there is another essential ingredient: the BOSS man, who lends his own seductive charm to make an unforgettable impression.
BOSS THE SCENT's flacon presents an evocative amber juice, set in a silver cage, as if capturing the spirit of seduction before it unleashes its dynamic power.
The Ambassador
The face of BOSS THE SCENT is the charismatic Hollywood actor, Theo James – known for starring in the dystopian sci-fi blockbusters, the Divergent series, and for making an unforgettable impression in Downtown Abbey.
Theo James is the personification of the seductive side of the BOSS hero: confident in his physical presence as he is unselfconsciously aware of his allure.
"I'm honoured to be representing BOSS Parfum s as an Ambassador in their latest perfume campaign. I have for a long time admired BOSS for achieving the perfect balance between the classic and the contemporary. This campaign encapsulates the iconic spirit of the brand and reflects my own tastes and attitudes towards a truly unique fragrance." Theo James, BOSS THE SCENT Ambassador
"It's a pleasure to welcome e Theo James to the BOSS family as ambassador for our most luxurious and seductive fragrance to date: BOSS THE SCENT. Theo's confidence and magnetism make him the perfect choice to represent our stance on seduction today. His personal style and attitude reflect the distinctive urbanity of BOSS, and we are delighted to be working with him". Gerd von Podewils, Senior Vice President Global Communication HUGO BOSS AG.
The Campaign
The film accompanying BOSS THE SCENT has been produced by acclaimed American director, screenwriter and film producer, Darren Aronofsky, famous for Requiem for a Dream, Black Swan and Noah. It is a mesmeric creation, shot in a warm amber light, a paean to skin, scent and seduction.
Photographers Mert & Marcus directed the print advertising – images that speak of lingering seduction.
https://youtu.be/k49OZK4OohQ
BOSS THE SCENT is available as an Eau de Toilette in the following sizes: 50ml, 100ml and 200ml.