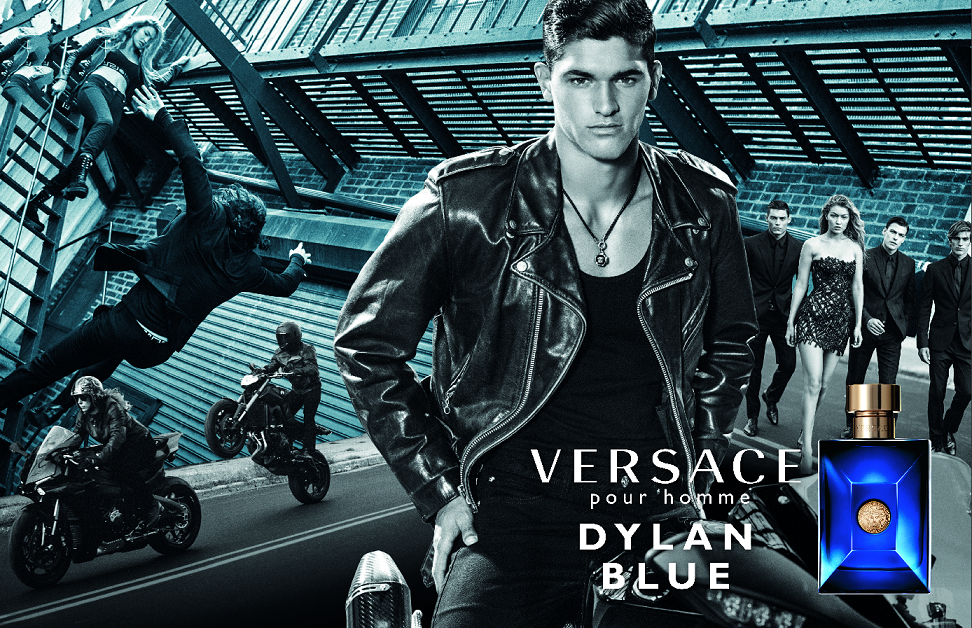 THE FRAGRANCE
A fougère fragrance. Highly distinctive with a fragrant woody aroma based on the unique olfactory properties of precious natural ingredients and the latest generation of molecules. New and exquisite qualities of natural citrus, bergamot and grapefruit combine with modern hints of fig leaf to give an incisive, Mediterranean freshness.
Aquatic notes lend depth and round off the citrus tang. Violet leaves with a dash of black pepper add another virile dimension.
But the sophisticated and innovative woody notes of ambrox, papyrus and organic patchouli form the perfume's powerful, pulsating heart. Enveloping tonka bean, precious saffron and hints of pyrogéné incense instil a warm sensuality.
Finally a new quality musk, with mineral accents sets off the intense and seductive character of this fragrance.
"Dylan Blue is the essence of the Versace man today. It's a fragrance full of character and individuality, an expression of a man's strength and also his charisma. I love how it takes traditional notes and scents and makes them totally modern, totally fresh for today, and tomorrow." Donatella Versace