Nuance-SSA
ASCO SSA and Cadco Nuance, two businesses, with common goals centered in Fragrances and Cosmetic luxury & masstige beauty sector across Sub-Saharan Africa, decided to combine their resources and expertise.
 35 years of joint distribution and brand building in SSA markets.
Nuance-SSA Mission
We will deliver sustainable value to our key stakeholders; our Principal suppliers, retailers and consumers through service excellence and brand building:
On-the-ground, local presence with wholesale supplies in local currencies
Supply chain efficiencies balancing AA, A and B Sku's on shelves
Balanced sell-in and sell-out management
In-store visibility – retailer improvements, development and category education
Equity aligned brand building through consumer market intelligence
Common terms of trade to harmonize recommended retail selling prices
Sell-out data and targets to incentivise BC's
Consumer focus in every touch point
E-commerce support to retailers
Human capital – passionate people, recruitment, training, skills development
Financial sustainability – optimized working capital management
Efficient systems, processes
Operations in Harare, Sales & Marketing in Johannesburg & Finance / accounting office in Mauritius
Markets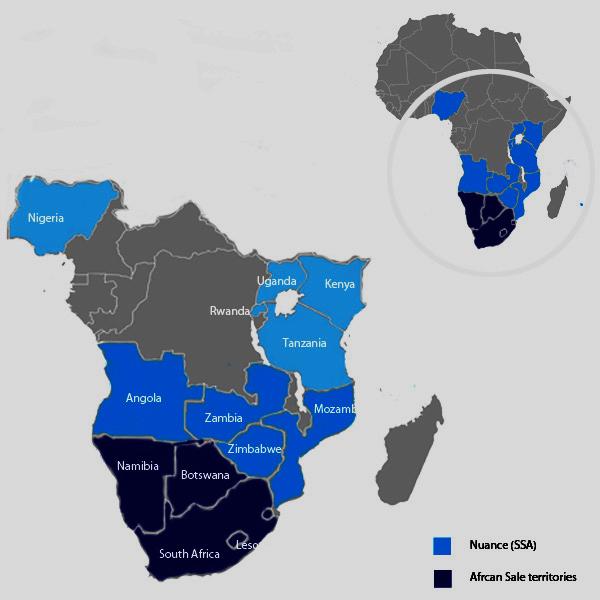 Angola, Mozambique, Zimbabwe, Zambia, Kenya, Tanzania, Uganda, Rwanda and Nigeria.
Operations in Harare, Sales & Marketing in Johannesburg & Finance / accounting office in Mauritius