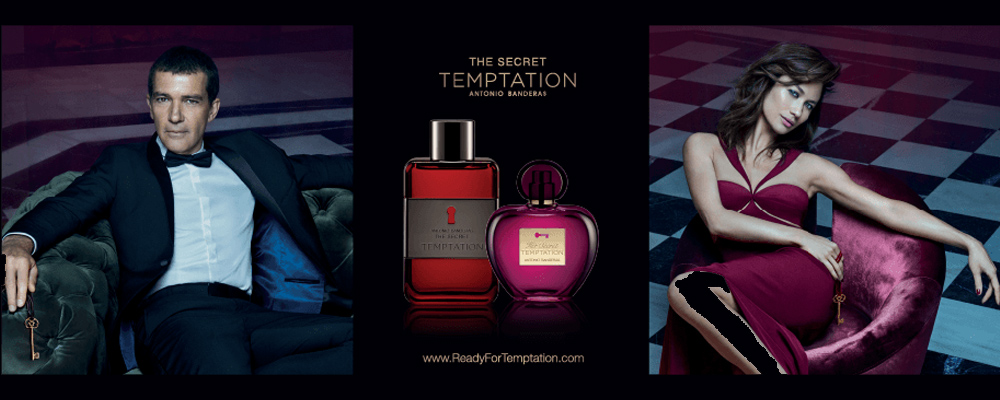 Antonio Banderas released a series of fragrances from 1997 until today for both men and women, with international success.
It's a daringly seductive fragrance brand, and following the evolution through the fragrances, the inspiration comes from Antonio Banderas, himself; his passionate side pushes him to develop a lot of projects, while his touch of humour transmits his sympathy.
Three distinctive ranges have evolved within the Antonio Banderas fragrance franchise; Seduction, where Antonio Banderas takes the seductive element to the next level, as the embodiment of this fragrance full of freshness and sensuality; Secret, where Antonio Banderas was the inspiration, because he is a true seducer; and Classic, which presents contemporary fragrances with the natural charm that is the result of maturity acquired over the years.

Available product categories
 Fragrances