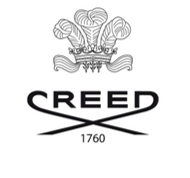 Fontaine for Creed
The Creed story began in 1760. Founded by James Henry Creed in the same year as King George III's accession, the House of Creed has created fragrances for the discerning for over 260 years.
With a reputation for exclusivity, the Creed family has produced over 200 perfumes, all testifying to a unique creative spirit that has been passed together with a keen inherited nose, from father to son through seven generations. Today Olivier Creed, "Créateur Parfumeur" and direct descendant of James Henry Creed, continues this great tradition. Accompanied by his son Erwin, Olivier travels extensively to source, research, inspect and commission the finest materials.
Rose from Bulgaria, Turkey & Morocco, Italian jasmine, Florentine iris, tuberose from India, Haitian vetiver, Bourbon vanilla, Calabrian bergamot and Parma violets. These are just a few innumerable treasures in the Creed laboratory.