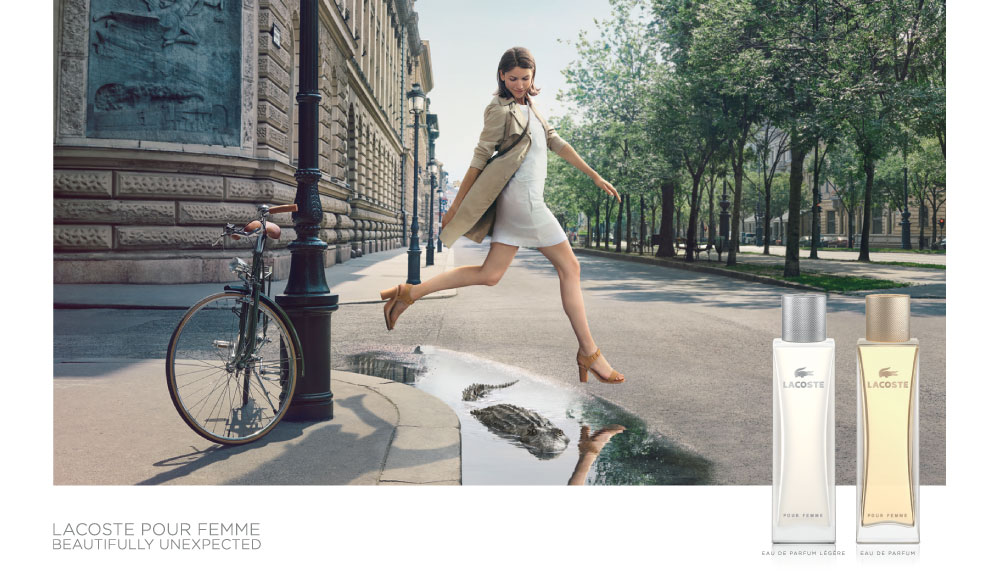 Inspired by a timeless and graceful woman, the classic fragrance of LACOSTE POUR FEMME join perfect style with playful elegance.
The LACOSTE POUR FEMME woman embraces life with enthusiasm and grace.
The scent's olfactive journey continues with a new fresh and contemporary spirit: LACOSTE POUR FEMME Eau de Parfum Légère. A fragrance for those who possess timeless innate flair and confidence, now complemented by a hint of daring and joie de vivre, enchanting all those around her.
LACOSTE POUR FEMME Eau de Parfum.
A very feminine Lacoste eau de parfum, light and unprecedentedly sensual.
A soft feeling of freshness infuses this elegant and modern fragrance.