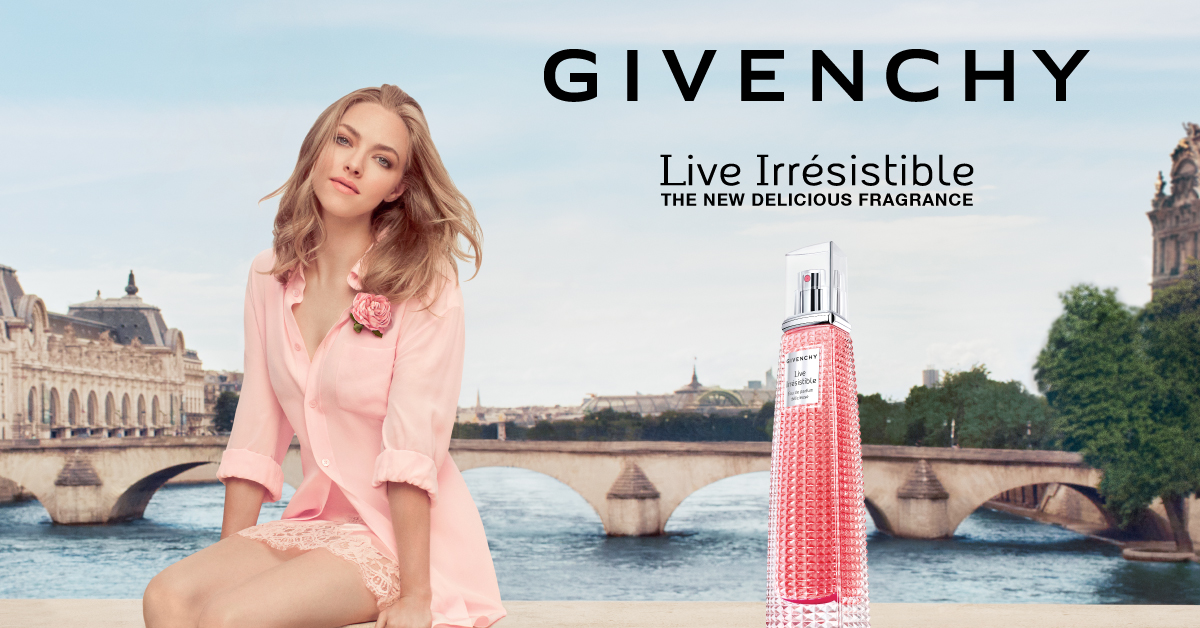 GIVENCHY: LIVE IRRÉSISTIBLE
WHAT IF IRRESISTIBLE WAS THE NEW FUN?
A GIRL WITH SPARKLING EYES, BRIMMING WITH EXCITEMENT, WALKS LIGHTLY ON THE STREETS OF PARIS WITH HER HEART BEATING. SHE SMILES AT PASSERS BY, SIMPLY FOR PLEASURE. SHE BLOWS A KISS AT A STRANGER, JUST FOR FUN.
THIS GIRL SEIZES THE MOMENT! SHE MAKES HER OWN LUCK AND REWRITES ALL THE RULES, LEAVING JUST ONE: LIVE IRRÉSISTIBLE.
IN GIVENCHY'S VIEW, AMANDA SEYFRIED EMBODIES IDEAL BEAUTY.
ONE WITH A CHARACTER THAT TRANSCENDS OUTWARD APPEARANCES AND SHOWS IN A MYRIAD OF WAYS. SHE IS NOT ONLY BEAUTIFUL, SHE IS ALSO SPONTANEOUS, REFRESHING AND RADIANT. INDISPUTABLY MODERN, DISARMINGLY NATURAL AND INNATELY ELEGANT.
AMANDA SEYFRIED RADIATES A NATURAL FEMININITY THAT MAKES ALL THE DIFFERENCE. SHE HAS THAT ADDED CHARM THAT IS ABSOLUTELY IMPOSSIBLE TO RESIST.
Recommended Retail Price: 
Retailers: