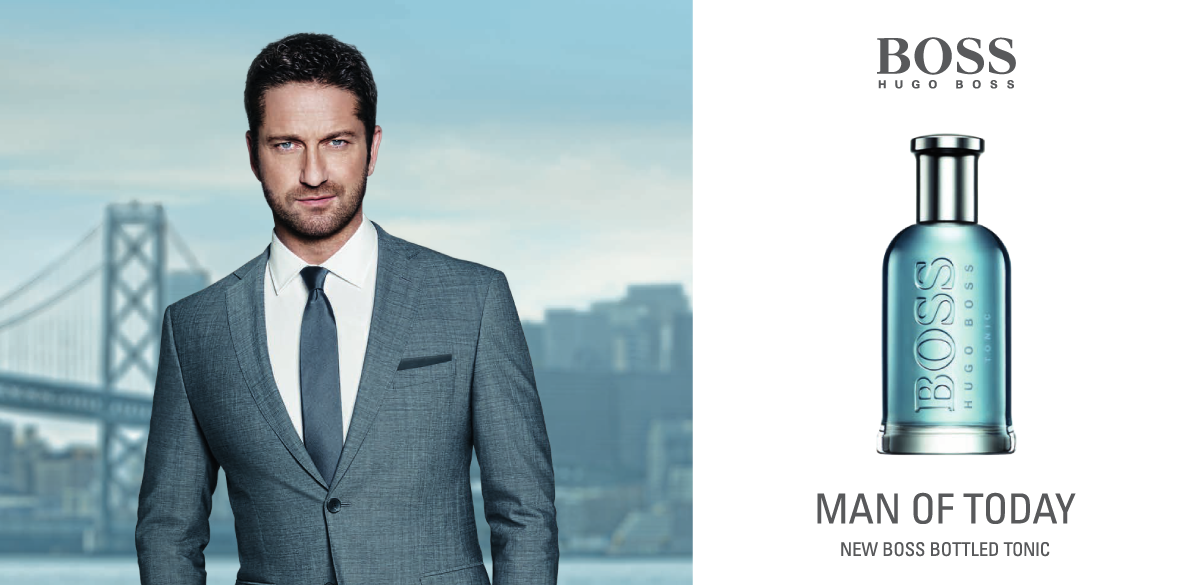 Take time to refocus & move ahead with BOSS BOTTLED TONIC
The new fresh fragrance from the iconic BOSS BOTTLED portfolio, BOSS BOTTLED TONIC reveals a new facet of modern masculinity, inviting the Man of Today to take a moment to refocus on his way to success.
In today's increasingly fast-paced world, the Man of Today recognizes the importance of taking a step back and seeking out moments to refine his perspective to move forwards. Driven, dedicated and passionate about success, BOSS BOTTLED TONIC encapsulates this need of the Man of Today and through its unique olfactory signature, empowers him to achieve his goals.
An inherently masculine fresh fragrance, BOSS BOTTLED TONIC is an elegant blend of sophisticated notes of citrus, spices and woods to bring a lighter and refreshing dimension to the classic fragrance.
BOSS BOTTLED TONIC opens with zesty grapefruit, bitter orange and lemon blending with the apple to deliver a boost of freshness and energising brightness. This accord carries a subtle sophistication with bitter nuances, echoing the dynamic combination of contrasts that reflect the balance the Man of Today strives for in reaching his goals while staying true to his values.
With the introduction of ginger, a sharp effervescence brings an unexpected vibrancy to the cool opening of the fragrance. Whilst enhancing the dynamic trio of clove, geranium and cinnamon found at the heart of the classic, ginger adds a unique new element to the blend; piercing, yet composed, much like the man who wears it.
Maintaining the refined quality of a woody dry down found in the classic fragrance, the sharp, noble hint of vetiver also evokes the richness of the earth, bringing to life the Man of Today's authenticity and values, which ground him wherever his day may take him.
BOSS BOTTLED TONIC is captured in the iconic classic BOSS BOTTLED flacon, now with a refreshing blue juice, to reflect its uplifting brightness and vibrancy; the distillation of that fresh moment of clarity the Man of Today needs.
Photographer Cliff Watts has captured the new print campaign for BOSS BOTTLED TONIC, depicting the Man of Today and the values by which he lives his life: courage, strength and integrity. The result is a collection of images that resonate with a refreshed outlook, ready for success.